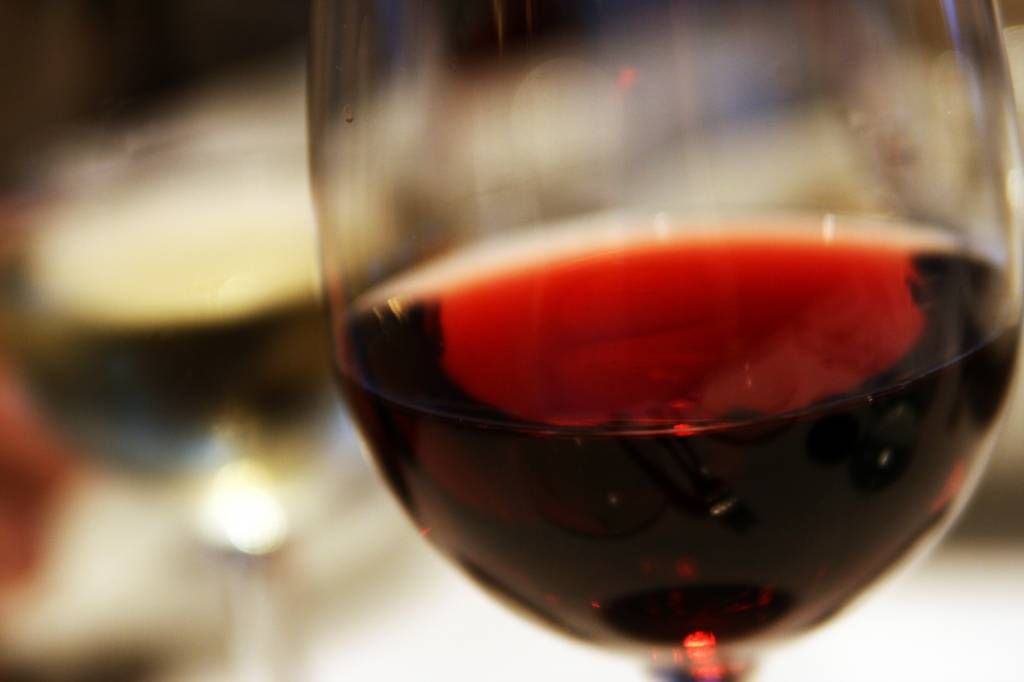 Quick and easy tricks for red wine descriptions 101. We're breaking down the most popular red wine types in the world.
Making world class wines and enjoying the process is our ultimate goal at Yonah Mountain Vineyards. For an exciting and educational experience, take a tour of the only wine cave in Georgia and visit the tasting room; or, relax and enjoy the mountainside view with a bottle of wine and good company. We are very passionate about the wine we make and serve and we'd be happy to answer any and all of your questions about some of our red or white wines. Cabernet Sauvignon, Merlot and Malbec are a few of the red wine varieties that we produce. If you don't have the time to visit our winery, this article can serve as a short educational introduction to the world of reds. If you do have time to visit, don't hesitate to drop by the winery and have a glass of wine. We'd be happy to answer any of your questions.

Cabernet Sauvignon

Cabernet Sauvignon ("Cab" for short) is arguably the world's most recognized and planted variety of grape and the defining grape of the Napa Valley. According to the International Organization of Vine and Wine (oiv.int), by 2015, it surpassed Merlot as the #1 grown grape variety. Our Cabernet Sauvignon blend, Genesis 8, is often a crowd favorite, and a few of our Cabernet Sauvignon varieties are featured in our wine tastings. Wines in this category tend to be full-bodied, meaning they possess a heavy alcohol content due to the weight of the wine. A full body can also refer to a wine that is full in flavor and extract. Cabernets tend to have a flavor profile consisting of black currant, black cherry, blackberry, tobacco, vanilla and violet. Cabs can also range in taste from black pepper to bell pepper. Cabernet Sauvignon also has a tendency to possess high amounts of tannins, which are naturally occurring compounds that give your mouth that 'dry' feeling. Generally speaking, the higher the tannin content, the dryer the mouth-feel of the wine. Winemakers love tannins because of their antioxidant properties; due to the high tannin content, Cabernet Sauvignon can age very well. Cabs pair with very fatty and salty foods. In other words, it's time to go to a steakhouse. Our Genesis 8, our flagship wine, offers a bold dose of Cabernet Sauvignon, with hints of violet and dark berries that wine enthusiasts have grown to love.

Merlot

Our rolling hills and sandy soil provide the perfect soil for a good Merlot variety. If you are looking for something not as bold as a Cab, Merlot tends to be simpler and sweeter than a Cab. Merlot grapes ripen earlier than Cabernet Sauvignon grapes, which contributes to a medium amount of tannins and a softer mouth-feel. Merlot tends to be smoother and more velvety than a Cabernet, but in-between that of a Pinot Noir and a Cab. Common flavors can include vanilla, clove, mocha, black cherry, raspberry and plum. If you're just beginning your adventure into the red wine world, Merlot is a safe bet due to its agreeableness and versatility. It doesn't cry out for a porterhouse; instead, a Merlot can pair well with a hearty salad or a more nuanced tomato-based dish. Merlot also pairs beautifully with chicken dishes and lightly-spiced dark meats. Fun fact: merlot is currently the most planted grape variety in France.

Pinot Noir

Derived from the French words for 'pine' and 'black', Pinot Noir is usually associated with the Burgundy region of France. Pinot noir has a low amount of tannins and is lightly-colored and medium bodied due to the thin skins that encase the grapes. With a tad bit more complexity than Merlot, Pinot Noir has a subtle and fruity taste. Wine aficionados often taste hints of cranberry, cherry, raspberry, mushroom, licorice, tobacco, caramel, vanilla, and oddly enough, wet leaves. Some Pinot Noirs have been described as "earthy". Pinot Noir is a principal ingredient in many types of champagne and other sparking varieties around the world. Often featured in single vineyards in Oregon and California, it can emulate the supple mouth-feel of the wine delivered from Burgundy. As a rule of thumb, most wine experts agree that a high tannic wine should not be paired with fish, as it can create a copper flavor in the mouth of the drinker. However, Pinot Noir is very light in the tannin department, making it a beautiful addition to a piece of balsamic-glazed Salmon. Pinot Noir is often considered a catch-all when it comes to food pairing. It can often pair with almost anything, ranging from duck, to pizza, to grilled trout. Our 2015 Pinot Noir is a formidable red that showcases the flavors and aromas of bright cherry, dark berry, and sweet toasted oak. This beautifully balanced wine has a satisfying richness and a long, pleasant finish.

Malbec

The Malbec is a grape variety that tends to have robust tannins. This may be due to the grape needing more sun and heat than either Cabernet Sauvignon or Merlot to mature. A good Malbec wine lies somewhere between the full-bodied flavor of a Cabernet Sauvignon and the subtleness of a Merlot, and is often aged in oak barrels, providing a toasty flavor. The humidity and degenerated granite soil of Georgia provide the perfect grounds for the making of a quality Merlot. Our oak aging can produce notes of blackberry, black cherry and plum - other flavors can include hints of milk chocolate, cocoa powder and tobacco. If you can't decide between a Cab, Pinot Noir, or Merlot, uncork a bottle of Malbec! Malbec can be paired with a large variety of foods; from a bison burger, BBQ, kale chips or pulled pork, spicy and sweet foods work surprisingly well as a compliment. Malbec has sometimes been called a working man's Merlot: it possesses some of the same characteristics that make Merlot such a drinkable wine, with a subtle hint of acidity and spice that differentiates Malbec from a Merlot.

Diving into the red wine world may be daunting at first, but our best recommendation is to jump right in. Still not sure which wine to try? Then we recommend visiting our tasting room and trying a red, white, or mixed tasting flight. A tasting flight is a term to describe a selection of wines, usually between three and eight glasses, presented for the purpose of sampling. We have many varieties of wine to choose from and can answer any of your questions regarding wine and the wine making process. Since everyone is unique and has different preferences, a wine tasting can be the smartest option!
You could also take Georgia's only wine cave tour! We offer a 90 minute program that begins with a walking tour of our vineyard and wine caves while sampling a variety of Yonah Mountain Vineyard wines along the way!
We are open seven days a week and would love to see you relaxing at the base of the Yonah Mountain.