Sustainability and Amenities
Our Goal
Yonah Mountain Vineyards is committed to being a leader in the Georgia Wine Industry in every way possible and our sustainability initiatives are another example of how we hope to accomplish that mission. Our ultimate sustainability goal is complete energy independence for our farm and facilities.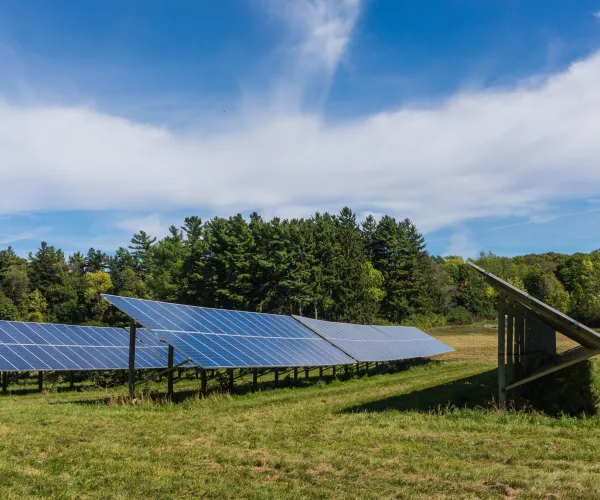 Energy Program


106 kW of solar power which covers 60% of our annual energy usage
+ 17kW added with Pavillion Solar Roof

95% LED Low Power Lighting
Recycling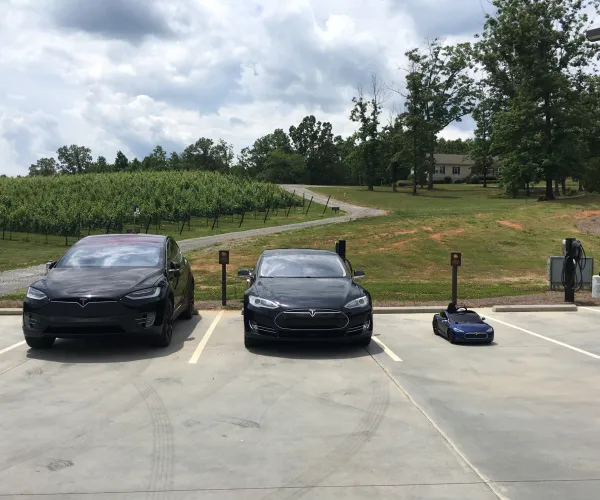 Electric Vehicle Program

Official Tesla Charging Destination
14 Electric Car Charging Stations
13 Tesla HPWC at 16kw, 80amps and 1 - J1772
Fleet of 3 Electric Vehicles ~ 2 electric golf carts, 1 electric fork lift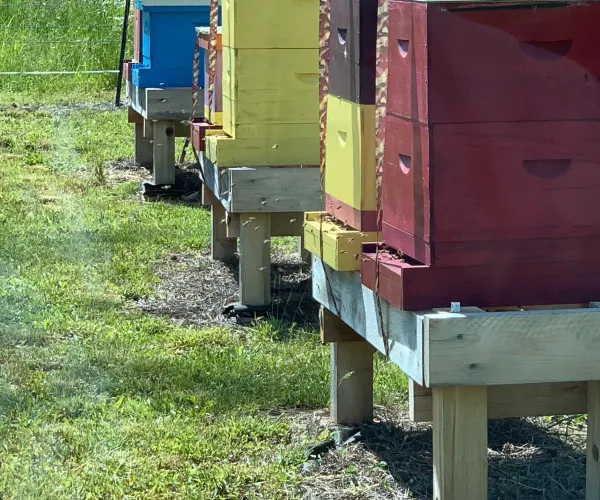 Honey
12 hives producing honey, with room for up to 24 hives
Queens are primarily Kona Hawaiian bees
Each hive can produce as much as 40 lbs of honey (Georgia average)
Electric Forklift
Electric forklifts have no emissions, which means no harmful gases for employees to inhale.

An electric lift truck is cleaner, quieter and has a lower cost of ownership than a liquid propane forklift.

No potentially-hazardous fuel to store.

Tesla Solar Roof
17kW Tesla solar shingles
4 Tesla Powerwalls ~ 54 kWh of storage for tasting room

1st commercial property in Georgia to install Solar Roof
Renewable energy that powers the Tasting Room
Solar Roof tiles are more than three times stronger than standard roofing tiles and engineered for all-weather durability.