Of course, drinking wine is amazing even if you are just in your pajamas on the couch. But sometimes, and especially when the weather starts to get nice, you may feel like going out to get your vino fix. Especially in the Georgia area, the weather gets nice earlier in the year and inspires adventure and travel. Yonah Mountain Vineyards offers amazing wine events that wine-lovers from all over Georgia and beyond flock to annually.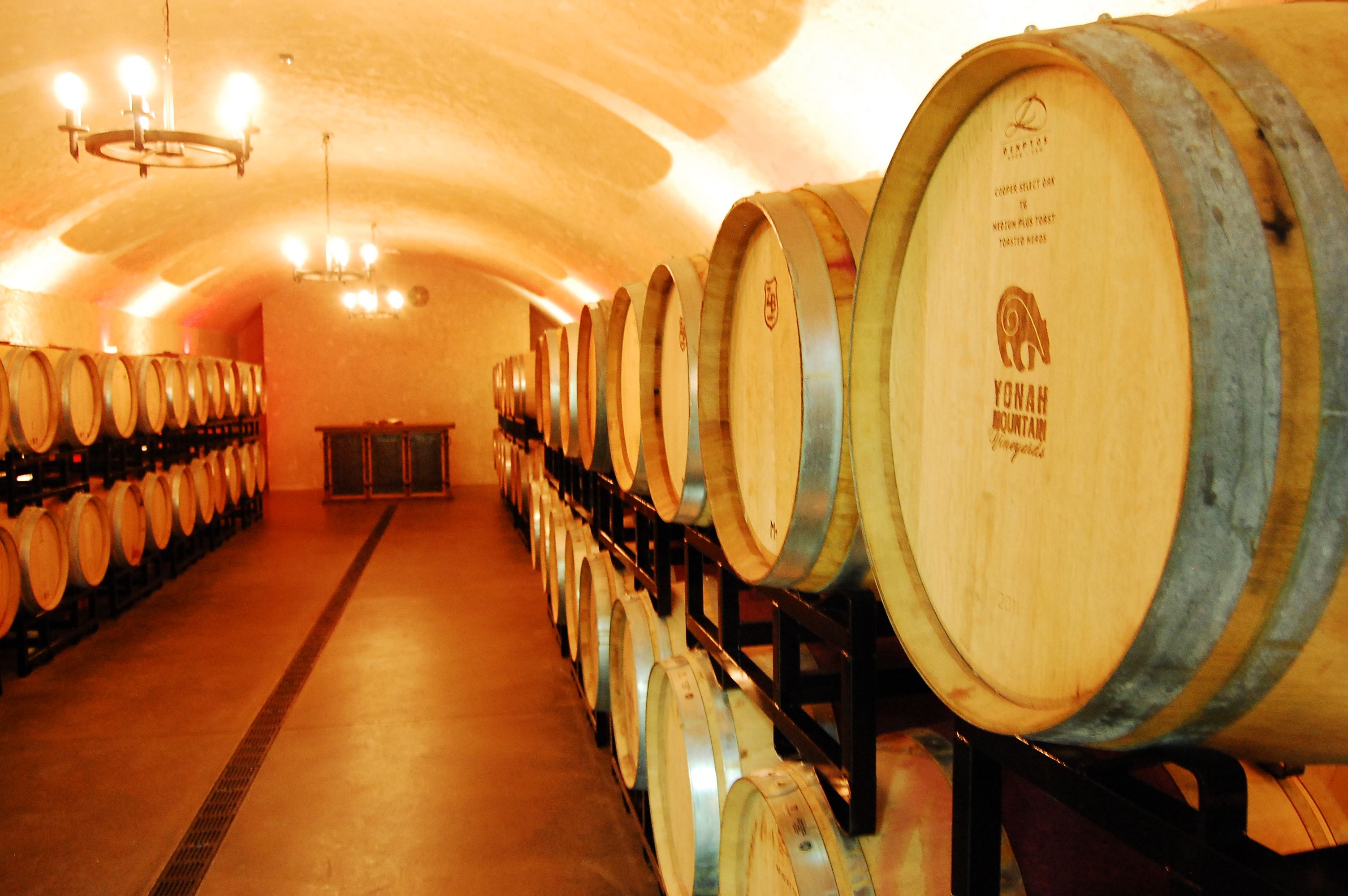 One wine event that really steps out of the box is our wine cave tour and tasting. Huh? Yep, you heard it. Our cave tours entail an intimate walking tour of our winery and the sole wine cave in Georgia. This 90-minute experience includes tastings of wine, of course. These wine cave tours are held on Saturdays and Sundays at various times. You will need a reservation for the wine cave tour, which you can easily make by calling 706-878-5522 or emailing info@yonahmountainvineyards.com.
Of course, maybe you are in the mood for some live music. Look no further than Yonah Mountain Vineyards for our awesome live music Saturdays. Every Saturday, we invite some of the best local artists to complement your wine tasting experience with Live Performances in the tasting room or in the breezeway. Best of all, this event is free! So come on by- our live music occurs every Saturday from 11-3 and 3:30-7:30 pm.
Another fun upcoming event at Yonah Mountain Vineyards is "The Crusher," our vineyard and trail race. The backdrop of this 5K/10K Vineyard and Trail Race is Yonah Mountain Vineyards' 200-acre estate. The day is sure to include plenty of beautiful views, amazing wine, giveaways and free "The Crusher" T-Shirts to be given on the race day. 1 Mile Free Fun Run is also available.
And then, there is Crush Fest. This day-long festival, held in August 25th, features live music, food trucks, an artisan market, wine tastings, and a chance for attendees to take part in the festival's signature event- a traditional barefoot grape stomping. There will also be guitar and accordion music. Every year the event keeps growing- last year we had more than 5,000 visitors from all over the southeast.
If any of these events interest you, or if you simply love wine, come visit Yonah Mountain Vineyards today. Yonah Mountain Vineyards has amazing handcrafted wines to experience anytime, and mountainside vines and views perfect for an event or wedding.