ONGOING TOURS, TASTINGS, AND PROGRAMS 
Saturdays 12Noon, 1:30pm, and 3:00pm; or by appointment for private tours
Sundays 1:30pm; or by appointment for private tours
Join us for an intimate walking tour of our winery and the only known wine caves in Georgia. This 90-minute experience starts 8 tastings. Before you leave, make sure to take home your Yonah Mountain Vineyards etched wine glass.
$40 per person
Every Saturday
11:00 AM - 3:30 PM
4:00 - 7:30 PM
LIVE MUSIC SATURDAYS, some of the best local artists complement your wine tasting experience with Live Performances in the tasting room each Saturday.
Free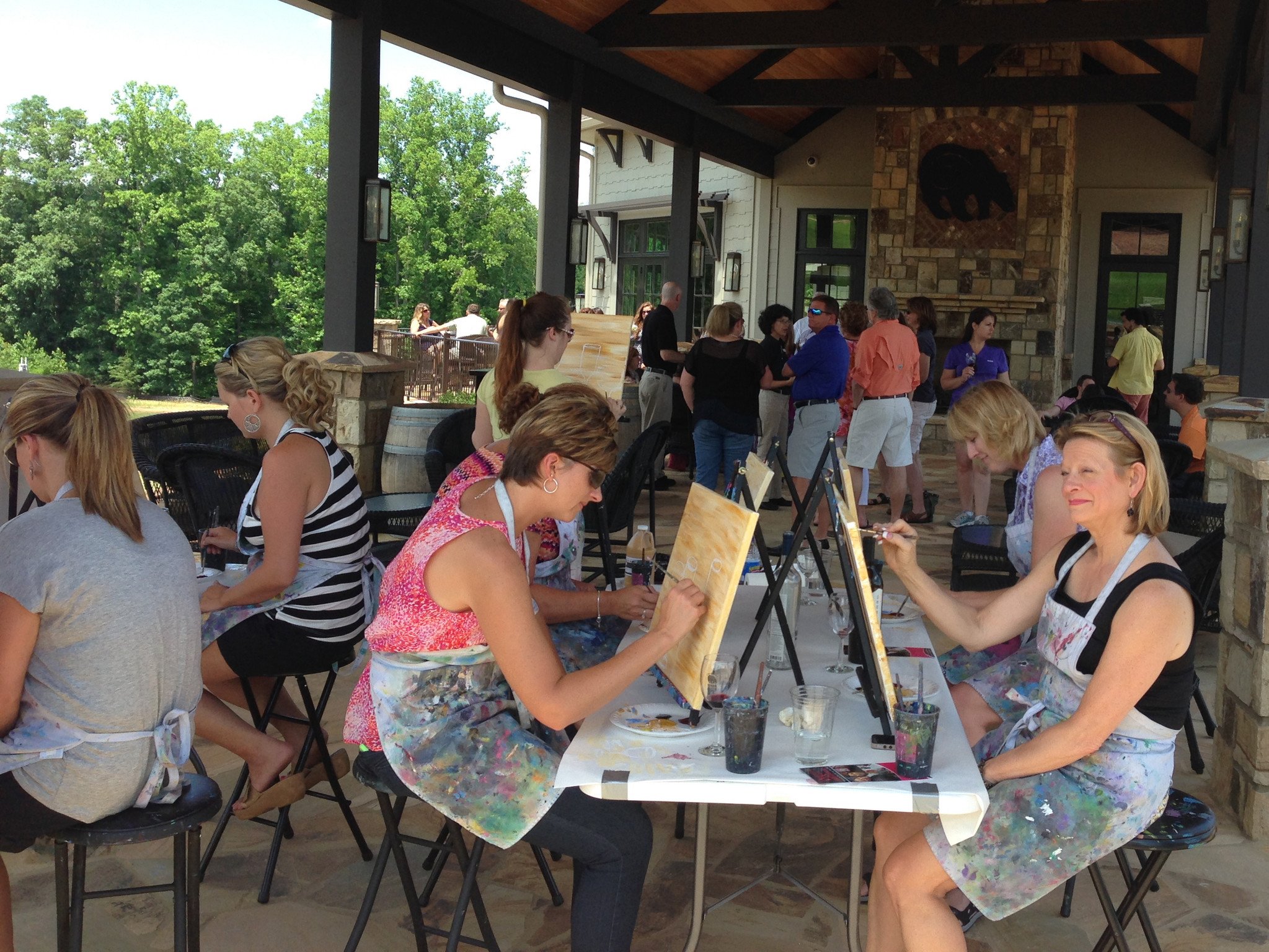 Third Saturday of the Month
2:00PM-4:00PM
Looking for something new, exciting, and creative to do? Come join us to mix up your own masterpiece! We'll supply the canvas, the paint, and the brushes, and our professional and fun teachers will guide you step-by-step through creating your own piece of art that you take home at the end of the event. All you need to bring is your friends – or come alone and make new ones.
$45 Per Person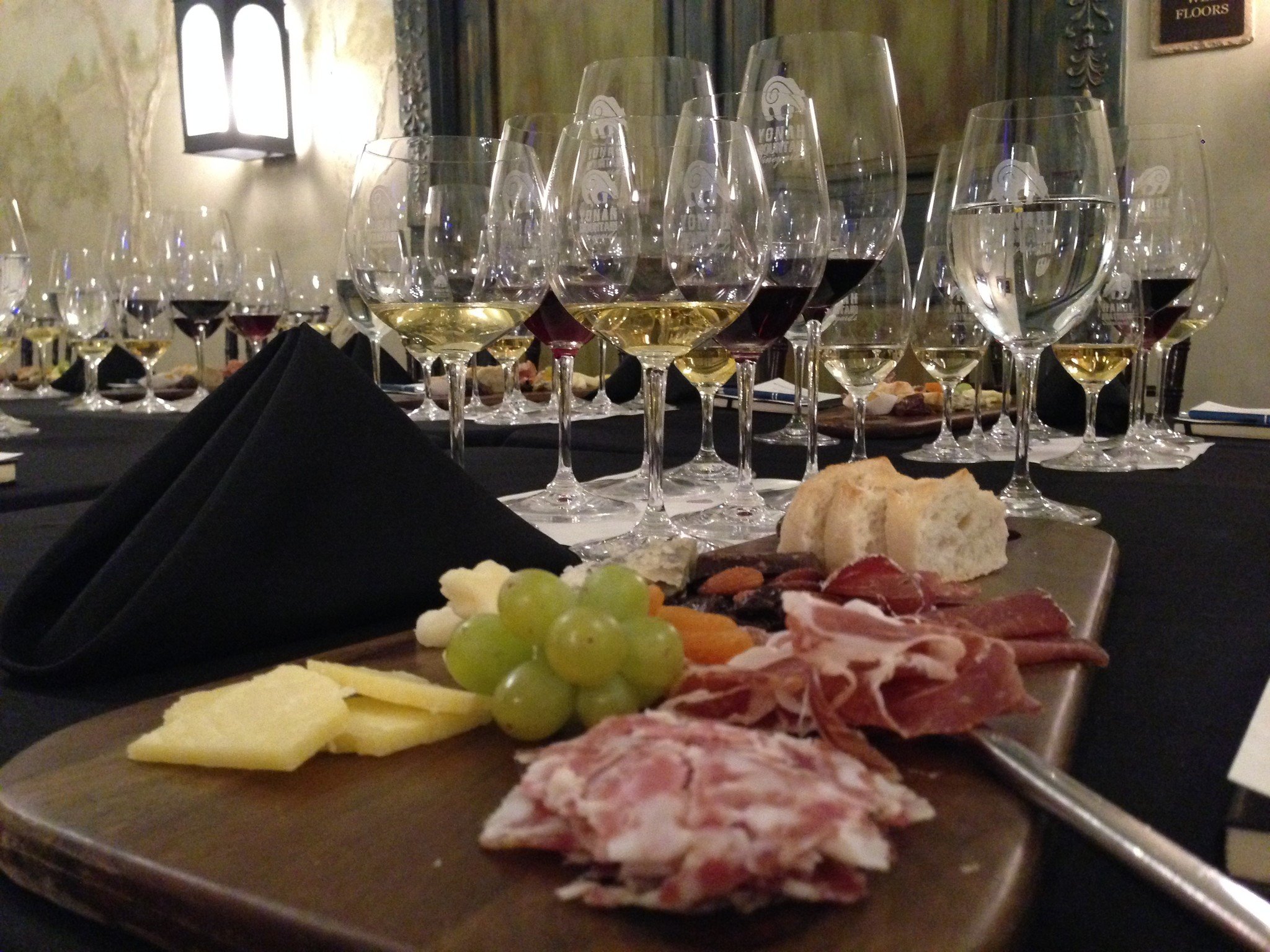 Second Sunday of the Month (January-October)
2:30PM
Taste Yonah Mountain Vineyards wines versus some of the finest wines from around the world. Enjoy gourmet charcuterie pairings during this exclusive experience.
$100 per person
SPECIAL EVENTS
100 Point Reserve Wine Tasting
Join us on July 8th for a very special Robert Parker 100 Point Reserve Wine Tasting! At this exclusive event guests will sample three rare 100 Point Robert Parker rated red wines paired against three vintages of Yonah Mountain Vineyards Totem.
Yonah Mountain Vineyards' Owners Bob and Jane and Winemaker Tristan will guide 15 guests through this world class experience. Gourmet small bite pairings courtesy of Dean Hill, Executive Chef Valhalla Resort Hotel.
2010 Spottswoode Cabernet Sauvignon vs. Yonah Mountain Vineyards Totem 2010
2013 Louis Martini Cabernet Sauvignon vs. Yonah Mountain Vineyards Totem 2011
2012 Hundred Acre 'Ark Vineyard' Cabernet Sauvignon vs. Yonah Mountain Vineyards Totem 2012
Please call the tasting room at (706) 878-5522 to make your reservation.
Only 15 spots available July 8th - $375 per person
From Robert Parker: "96-100 point wines: An extraordinary wine of profound and complex character displaying all the attributes expected of a classic wine of its variety. Wines of this caliber are worth a special effort to find, purchase, and consume."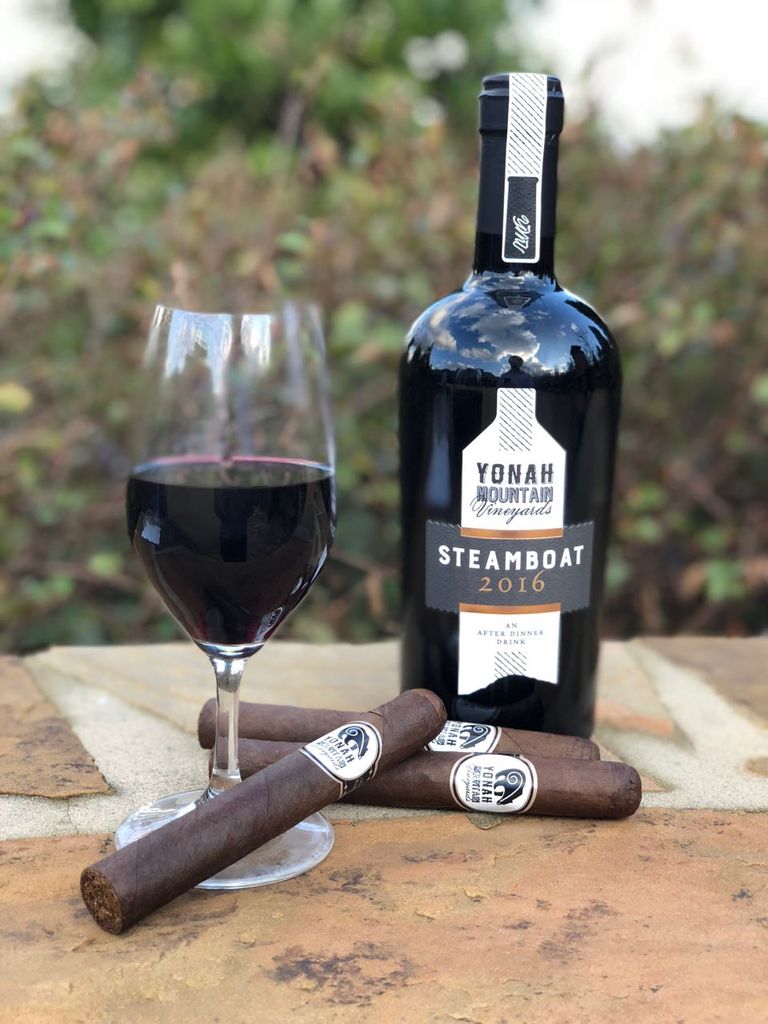 Join us on Sunday, June 17th for a special Father's Day event with our brand Port Style wine, Steamboat, and custom Yonah Cigars!

Each guest will receive a pair of our Yonah Mountain Vineyard Custom Cigars along with a bottle of our Port Style wine, Steamboat! Guests will also receive a glass of Steamboat port and a special RIEDEL port glass to commemorate the event.

We'll have small snacks while we enjoy a cigar together on the lawn of the Event Center, a convenient station to purchase additional pours or bottles.
Summer Release Party!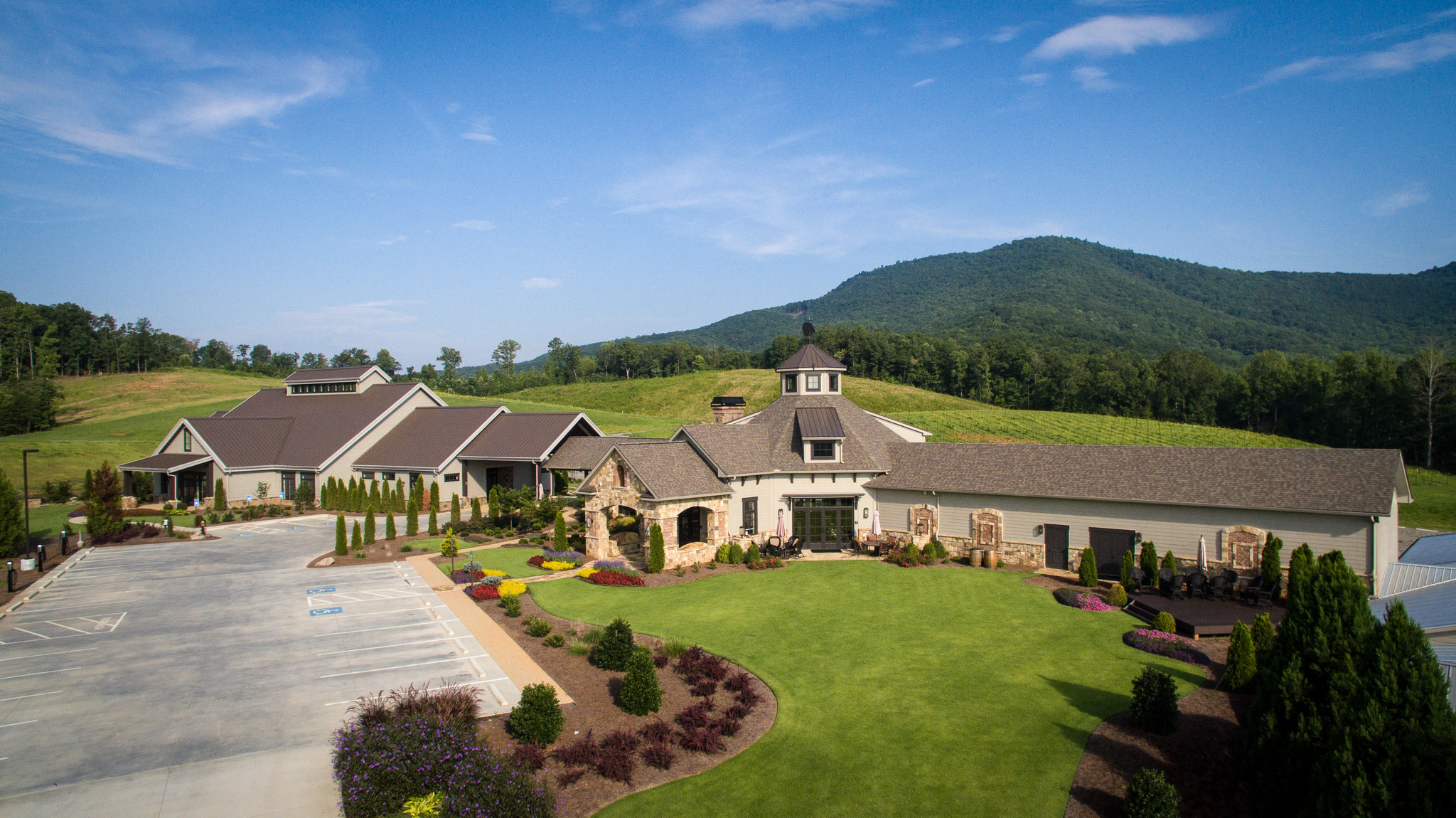 Join us for an exclusive Wine Club special release party. Join us to celebrate our newest releases including 2015 Dutton Ranch Chardonnay and Ice Wine!
Wine Club members will receive complimentary tastings, an additional 10% off tasting room menu wines, and 30% off cases of newly released wines! We will also be opening the Yonah Mountain Vineyards Wine Vault for Club members to purchase special limited wines no longer available to the general public!
The largest purchase during the event will receive a 2012 Magnum Totem and 2 large Riedel glasses!
Each membership receives 2 complimentary tickets, additional tickets for friends or non-wine club members are $20 per person. You must RSVP by calling the tasting room. (706)-878-5522.
Celebrate July 4th at the Winery!
Enjoy the 4th with Yonah Mountain Vineyards!
Fantastic beer on tap from our special guest, Left Nut Brewery!
Wine Specials on Young American Red and White!
Live music!
Lawn games and more! 
Join us on July 28th for a Riedel Glass Seminar & Wine Tasting. Hosted by Riedel, each visitor will receive a Veritas Riedel Tasting Set ($140 value) and taste four extraordinary Yonah Mountain Vineyards wines. In a unique and fascinating wine glass tasting our Riedel ambassador will demonstrate the relationship between the shape of a glass and our perception and enjoyment of wines. Experience the first-hand effect the shape of a wine glass has on each unique varietal, and how stemware translates and delivers the bouquet, taste, balance and finish of a wine to the senses. 
This event sells out quickly, buy your July 28th tickets today!
 
Regular admission - $95
Special Yonah Mountain Wine Club admission - $85
Saturday, August 25th, 2018
Gates Open @ 11:00am - Gates Close @ 7:00pm. (Last Ticket is sold at 6:00PM)
The day-long festival features live music, food trucks, an artisan market, wine tastings, and a chance for attendees to take part in the festival's signature event—a traditional barefoot grape stomping accompanied by live accordion and guitar music from winery owners Bob and Jane Miller. Held since 2010, Crush Fest has become a Labor Day weekend tradition at Yonah Mountain Vineyards and attracts more than 5,000 visitors of all ages from around the Southeast.
$40 Per Person
$35 Per Wine Club Member
$25 Non-drinkers